SERVICE
The Besseler Industrie- und Anlagenservice GmbH is a service provider with focus on establishment support.
We offer different types of maintenance and repair work. Our qualified staff does all the work as quickly as possible and with great care to reduce the production downtime to a minimum for our customers. Of course, the necessary technical equipment is available.
WE HAVE GANIED EXPERIENCE WITHIN THE FOLLOWING RANGES:
Filling systems for hot and cold fill
Packaging machines
Labeler
Palletizer
Capping
Conveyor and transport technology
Installation of dairy tanks with pipeworks
It is our ambition to serve our customers competently and to satisfy them all around.
Mounting preparations for a thermoforming machine in a confined space, introducing of the first modules, introducing millimetre precision on impeding conditions by the installation team, mechanical installation finished, order completed!
EXAMINATION OF SHELVING AND HIGH-BAY WAREHOUSES
Annual inspection experts referred to in Article 9.4.2.3
DIN EN 15635 and considering the BGR 234
Risk assessment
Visual control and professionel inspection
Limits for deformations
Assessment of damage
Test procedure and inspection schedule
Documentation and test report
Assembly and dismantling of shelving or high shelving systems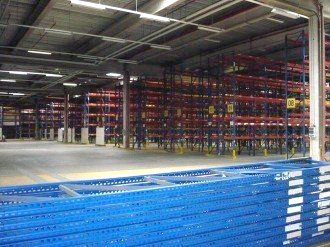 Beginning of dismantling of a shelving and high-bay warehouse on an area of 32,000 square metres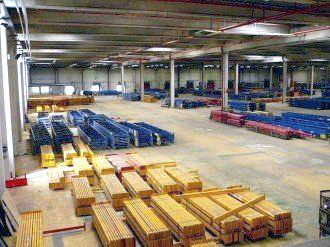 End of dismantling and preparation for the removal